Spray 75
Purifying green lime spray
with Antibacterial and Ozonized Oil
Spray 75 is a hydroalcoholic solution formulated to purify the skin coming in contact with external surfaces (for example handles, keyboards, mice, handrails, bars, elevator keys, etc.).
It contains 75% of 96° denatured alcohol, with sanitizing properties, perfected by the presence of bio- stimulating Ozonized Oil (it improves the barrier effect of the skin) and a special Antibacterial in the formulation.
The purifying action is almost immediate and is made pleasant by the fresh essence of Green Lime.
TESTED EFFICACY
Its formula is able to effectively reduce germs and bacteria* present on the skin in a few seconds.
NATURAL ORIGIN
Over 98% natural raw materials.
DERMATOLOGICALLY TESTED
Suitable for all skin types and for frequent use. It does not contain chlorine, formaldehyde, parabens.
Available sizes:
Active ingredients of the product
Ethyl alcohol 75%
Ethyl Alcohol is one of the historically more widespread antiseptics and owes its effectiveness to its own nature.
When coming into contact with bacteria and viruses as a solvent, it modifies the chemical structure of their proteins and enzymes and removes them.
Its disinfecting action is particularly effective.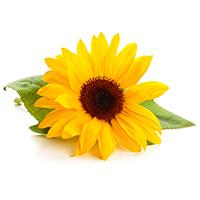 Neozone 4000
Neozone 4000 is sunflower oil ozonized with 4.000 meq/l of added oxygen. In this embedded percentage, it stimulates the cell activity by means of "oxidative stress".
Glycerine
Its chemical composition makes it able to bind water to itself, improving hydration, strengthening the skin hydro-lipid film and protecting it from external aggressions.
Characteristics
The product
Very light, fresh hydroalcoholic solution, formulated with 75% Ethyl Alcohol, Antibacterial and Ozonized Oil to ensure a purifying, sanitizing action.
Indications
Product for external use to sanitize the skin coming into contact with surfaces.
How to use
Spray on the areas to be treated from 20-30 cm away.
Warnings
Avoid contact with eyes. Keep out of reach of children.
A line with innovative formulas
OUR PRODUCTS
Neozone 4000: the exclusive Ozonized Sunflower Seed Oil that stimulates cellular activity.
DottorPrimo
DottorPrimo in Italian means Doctor First. First Aid, alias an help when people are in "emergency".
In fact, this line is born from the Research and Development Laboratory of an Italian company,
specialised in skin care and medical devices.
Dottor Primo faces all the specific skin needs people have in their lives:
injuries, little accidents as sun burns, irritations and need of protection.
For this aims it employs the best skincare technologies, innovative active ingredients
(like the patented Ozonized Oil) and a strong productive capacity
that ensures quality, safety and competence.
The scientific apparatus underpins every single product in order to grant results and satisfaction.
Design, research and development: the constant commitment of DottorPrimo laboratories.