All over shampoo
All over shampoo shower gel
with Ozonized Oil
All over shampoo shower gel formulated to cleanse and purify body and hair while respecting the skin balance.
It contains Ozonized Oil Neozone 4000 boasting a bio-stimulating action and a special Antibacterial thanks to which it performs a purifying action especially suitable for those who go to hot, humid environments such as swimming pools, gyms and steam rooms.
The selection of surfactants and the peculiarity of its formulation give the skin a velvety touch, and allow the product to be used frequently, even daily.
NATURAL ORIGIN
Over 89% natural raw materials.
DERMATOLOGICALLY TESTED
Suitable for all skin types and for frequent use. It does not contain chlorine, formaldehyde, parabens.
Available sizes:
Active ingredients of the product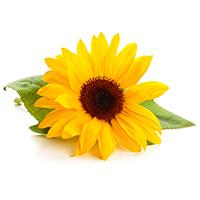 Neozone 4000
Neozone 4000 is sunflower oil ozonized with 4.000 meq/l of added oxygen. In this embedded percentage, it stimulates the cell activity by means of "oxidative stress".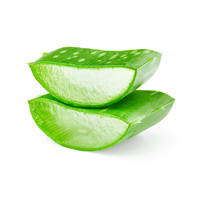 Aloe vera gel
Extracted from Aloe leaves, it is a treasure trove of substances featuring multiple functions, e.g. a purifying and sanitizing action combined with a soothing and rebalancing effect.
Body and hair clensing and hygiene
respecting the skin balance.
Characteristics
The product
All-over shower gel specific for cleansing body and hair.
Indications
Product for external use to purify and cleanse body and hair. It is perfect in the hot, humid environments.
How to use
Apply with your hands onto wet skin and hair, rub until a soft lather is produced, then rinse off thoroughly.
Warnings
Avoid contact with eyes. Keep out of reach of children.
A line with innovative formulas
OUR PRODUCTS
Neozone 4000: the exclusive Ozonized Sunflower Seed Oil that stimulates cellular activity.
DottorPrimo
DottorPrimo in Italian means Doctor First. First Aid, alias an help when people are in "emergency".
In fact, this line is born from the Research and Development Laboratory of an Italian company,
specialised in skin care and medical devices.
Dottor Primo faces all the specific skin needs people have in their lives:
injuries, little accidents as sun burns, irritations and need of protection.
For this aims it employs the best skincare technologies, innovative active ingredients
(like the patented Ozonized Oil) and a strong productive capacity
that ensures quality, safety and competence.
The scientific apparatus underpins every single product in order to grant results and satisfaction.
Design, research and development: the constant commitment of DottorPrimo laboratories.